Order Catering in Raleigh, NC
Welcome to Cater Nation
HINT - if you are not logged in, you can view minimum order size and delivery fees by clicking the View Menu button.
PLEASE SCROLL DOWN TO SEE ENTIRE LIST OF RESTAURANTS. Need help? Call us or chat with us, we'd be glad to help!

Print Menu Guide Click Here to Chat!

Armadillo Grill
439 Glenwood Ave
Raleigh NC 27603
Lunch 10:00 to 3:00
Dinner 3:00 to 7:00

Tex-Mex Food made from scratch daily. All our entrees are made from fresh, never frozen, ingredients. We are locally owned.

Boston Market
1397 Kildaire Farm Road
Cary NC 27511
Lunch 10:45 to 4:00
Dinner 4:00 to 9:00

PLEASE NOTE - ADDITIONAL GRATUITIES ARE NOT ACCEPTED.
Bring something good to the table and let Boston Market Catering deliver hot and delicious food to your next office event or personal gathering. From hand carved all natural rotisserie chicken and roasted turkey, to fresh salads and easy to serve home style sides, your guests will experience a meal full of flavor, while you enjoy an event free of hassle. You can pick up your order in the restaurant or have us deliver it right to your door.


Capital Center Catering
217 E Main St
Clayton NC 27520
Lunch 11:00 to 4:00
Dinner 4:00 to 7:00

At Capital Center Catering (formerly Mulberry on Main), we have a passion for food & family. The family has been in the restaurant business for over 25 years and moved to N.C. in 2004. Enjoy New York style authentic Italian cuisine in N.C. Our family and friendly delivery staff look forward to serving you. ***Please allow 24 Hours for any Cancellation requests or there may be a fee to cover costs***

Catering By Design
132 Kilmayne Dr
Cary NC 27511
Breakfast 6:00 to 10:00
Lunch 10:00 to 4:00
Dinner 4:00 to 11:00

Catering by Design, located in Cary NC, offers a full array of catering services to the greater Raleigh area, including Cary, Durham, Chapel Hill, Wake Forest, Garner and Pittsboro. We believe in delivering the highest quality fresh foods in a creative style that is suited to your individual needs.

D'Nardys Caterers
314 Madison Grove Pl
Cary NC 27519
Closed Lunch
Closed Dinner

With over 40 years of experience, D'Nardys delivers the same quality homemade entrees meal, after meal, after meal. Like us on facebook at: Facebook.com/dnardyscaterers

Don Rio's Southwest Catering
3607 Falls River Ave
Raleigh NC 27614
Lunch 10:00 to 3:00
Dinner 3:00 to 9:00

Don Rio's authentic, freshly made Southwestern/Tex-Mex cuisines will keep you coming back for our signature catering bars!

Flying Biscuit Cafe
2016 Clark Ave
Raleigh NC 27605
Breakfast 6:00 to 10:00
Lunch 10:00 to 10:00
Dinner 4:00 to 10:00

Serving breakfast all day. Our name came to us the day we opened, when our signature biscuits started flying out the door. The Flying Biscuit is out to reinvent the breakfast category and plans to do it with great food and attentive service. Sandwiches, Salads and select hot meals available.

HoneyBaked Ham
5275 Six Forks Rd
Raleigh NC 27609
Breakfast 7:00 to 10:00
Lunch 10:30 to 2:00
Dinner 2:00 to 5:00

...bringing you the taste of lasting memories. We have box lunches, salads and more.

LaShish Mediterranean Cafe
908 Ne Maynard Rd
Cary NC 27513
Lunch 10:00 to 3:00
Dinner 3:00 to 7:30

Home to an astonishing array of authentic, home-cooked Mediterranean dishes - all from scratch using the finest fresh & imported ingredients.

Moe's Southwest Grill
Moe's Raleigh Vicinity
Raleigh NC 27605
Lunch 10:00 to 4:00
Dinner 4:00 to 8:00

Welcome to Moe's! A healthy twist on traditional Southwest fare. Five Triangle area stores to cover the entire Raleigh, Durham, Chapel Hill market! Your office is going to LOVE our fully set-up fajita, salad and taco bars.

Ole Time Barbecue
6309 Hillsborough Street
Raleigh NC 27606
Lunch 10:00 to 3:00
Dinner 3:00 to 8:00

Locals call the Eastern style (i.e. vinegar), North Carolina barbecue at Ole Time the best they've ever had. And for good reason. The sauce, a perfect blend of vinegar and peppers, is a secret family recipe passed down from generation to generation. Rated one of the Top Ten barbecue restaurants in the state of North Carolina!


On The Border
1102 Walnut St.
Cary NC 27511
Lunch 10:30 to 4:00
Dinner 4:00 to 11:00

PLEASE READ - On The Border delivers in a 30-MINUTE DELIVERY WINDOW, which is 30 minutes prior to the time selected and up to the delivery time! On The Border charges a mandatory service charge of $20 on orders under $200 food and beverage and 10% on orders over $200 (replaces a gratuity). Delivery fee of 5% is capped at $25. ALSO NOTE - out of area distance fees starting at $15 may apply if your delivery is more than 10 drive miles from this location.

On The Border Mexican Grill & Cantina® Serving up great Mexican food. Get all your Mexican favorites like sizzling mesquite-grilled fajitas, hand-rolled enchiladas, and a variety of classic, specialty and premium tacos. Plus, we're known for our hand-pressed tortillas and made-from-scratch salsa, sauces and guacamole. If you can't bring the party to On The Border, we'll bring On The Border to you!

Ruby Tuesday
4411 New Bern Avenue
Raleigh NC 27610
Lunch 10:45 to 4:00
Dinner 4:00 to 8:00

PLEASE READ - ORDERS PLACED AFTER 7:30PM ET FOR NEXT DAY ARE ONLY AVAILABLE FOR PICK-UP, SORRY NO EXCEPTIONS. CANCELLATIONS OR MODIFICATIONS MUST BE MADE BY 9AM ON DAY OF DELIVERY OR ELSE FULL CHARGES MAY APPLY. PICKUP DEADLINE IS ALSO 9AM.
ALSO NOTE: 10% delivery and packaging fee. Gratuity is at your discretion. Delivery range up to 20 miles. Ruby Tuesday will not deliver to Private Residences. If tolls are involved, delivery fee will be increased accordingly.
Ruby Tuesday makes your catering fresh and your life simple. We provide our signature, mouth-watering entrées and platters that are guaranteed to keep your guests coming back for more. Whether you pick it up or we deliver, our team is totally dedicated to providing great food and great service.

Sassool
9650 Strickland Rd
Raleigh NC 27615
Lunch 11:00 to 4:00
Dinner 4:00 to 7:00

Authentic Mediterranean/Lebanese cuisine; wide selection of imported spices, olives, dried fruits, seeds, and nuts, and other Mediterranean specialty groceries.

Sweet Frog
6617 Fayetteville St
Durham NC 27713
Lunch 11:00 to 4:00
Dinner 4:00 to 8:00

Welcome to Sweet Frog - where our goal is to create the best frozen yogurt experience you've ever had! You create your own combination of delicious soft-serve frozen yogurt, and then top if off with any toppings you choose! Our toppings bar is stocked fresh everyday with the best ingredients for a light, healthy treat, a swirling decadent dessert, and everything in between. Please allow 48 hrs notice or surcharge applied for next day service.

The Big Easy
231 Grande Heights Dr
Cary NC 27513
Lunch 11:30 to 5:00
Dinner 5:00 to 9:00

2011 BEST OF RALEIGH AWARD WINNER!
Check out our complete meals for less than $10/ person!
The Big Easy offers authentic Cajun dishes along with classic New Orleans favorites. Hot Buffets, Box lunches, Soups and Appetizers, we have something for everyone. Find your favorite Louisiana dish at the Big Easy!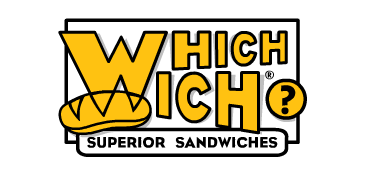 WhichWich Superior Sandwiches
4025 Lake Boone Trail
Raleigh NC 27607
Lunch 10:00 to 3:00
Dinner 3:00 to 8:00

WhichWich has a superior catering program featuring an array of boxes, platters and beverage selections. Whether your group is 5 or 500, we are happy to serve you.
Offline Option
We encourage our catering partners to set up conservative online lead-times (to minimize declined orders), but they often can accommodate short-notice requests - it can never hurt to let us ask on your behalf!

Short-Notice Orders
14241 Midlothian Turnpike
Midlothian VA 23113
Breakfast 5:45 to 10:45
Lunch 10:00 to 4:00
Dinner 4:00 to 7:00

Preferred vendor not showing up available for some reason? Ordering on short notice? Please call us at (888) 760-7627, or simply CLICK ON THE CHAT OPTION in the bottom right corner of your screen! We are here to help you! PLEASE NOTE availability to assist is very limited during non-business hours.